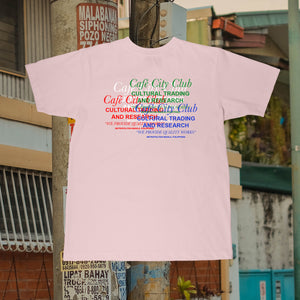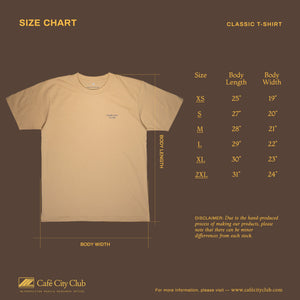 Reconditioned Shop Uniform T-Shirt "Pink"
This reconditioned version of the 'Shop Uniform' is inspired from the wheat-pasted posters of plumbers and other service-oriented businesses that can be found on electric poles and walls around the city.
Capsule 02: Shop Uniform is an ode to the small businesses of the metro. The Café City Club 'Shop Uniform' is inspired by the straightforward and type-heavy t-shirt uniforms of local trading and service businesses like auto repair shops, air conditioning services, construction firms, and more.
Material: CVC Blend — 60% Cotton, 40% Polyester
Made in the Philippines
This is only open for pre-orders. Please note that all orders will take one week from the date of purchase to process and get delivered.
Payment Methods Accepted: Credit or Debit Card / Bank Deposit or Transfer