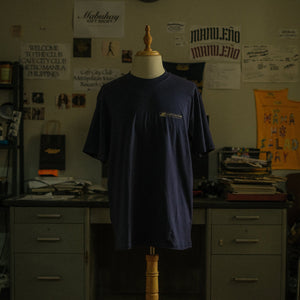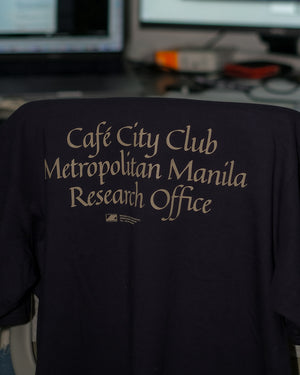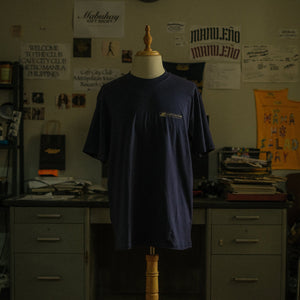 Metropolitan Manila Research Office T-Shirt
Jumping off from our last design that was inspired by local shop t-shirt uniforms, the 'Metropolitan Manila Research Office' is an iteration that explores the aesthetic of retro corporate Manila. The faux 'CCC' logo is based on the logo of Social Security System Philippines—a fun nod to a well-known government organization that was formed in 1957. 
This last design of 2022 is also a start of a new point of interest for the brand; "what does modern Manileño menswear look like?" — we will get into this more in the coming year. We can't wait to explore with you. 
Material: Cotton
Made in the Philippines
Payment Methods Accepted: Credit or Debit Card / Bank Deposit or Transfer