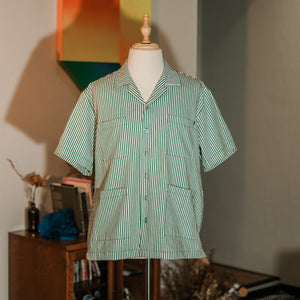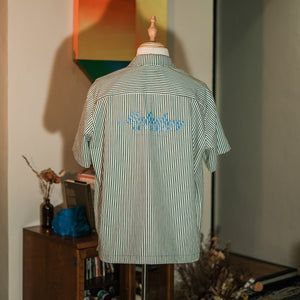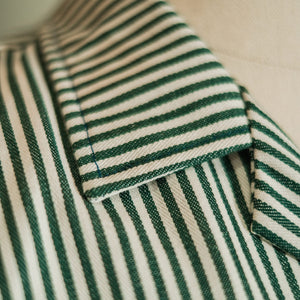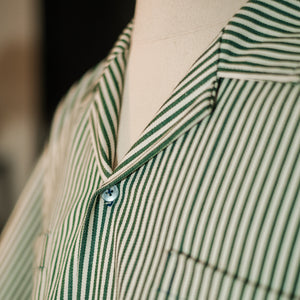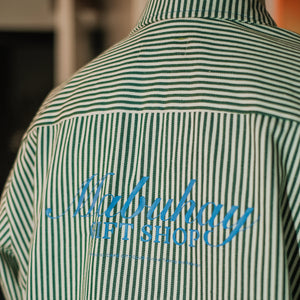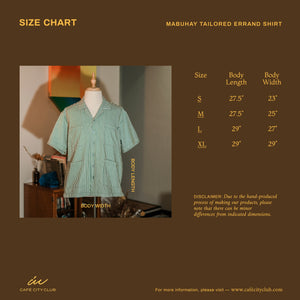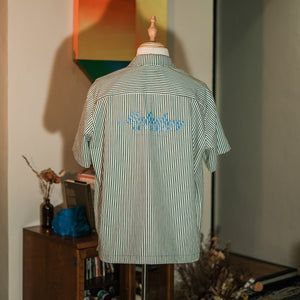 Mabuhay Tailored Errand Shirt
"Mabuhay Gift Shop" is a concept we created for MaArte Fair 2022. It is an imaginary hotel gift shop that aims to share our perspective of Metropolitan Manila through contemporary objects — and an exploration of the hotel gift shop concept with an offering that is rooted in a unique point of view of the city where it resides.
"Bring home a piece of Metro Manila."
~
The Tailored Errand Shirt is equipped with four functional pockets inspired by Chief's Field Jacket that was produced in 2012. It is an intersection of the field jacket and the short sleeve button-down. The first-ever signature cut-and-sew piece from Café City Club.
Launched at MaArte Fair 2022, there are only two pieces remaining of this special Tailored Errand Shirt iteration using Japanese Hickory Twill featuring a silk-screen printed "Mabuhay Gift Shop" logo on the back. We can produce it in sizes S, M or L, please see size chart below. Your preferred size will be confirmed after payment. Delivery of the item will be on the third week of September.
The Tailored Errand Shirt is carefully manufactured by Proudrace Studios.
Made in the Philippines
Payment Methods Accepted: Credit or Debit Card / Bank Deposit or Transfer