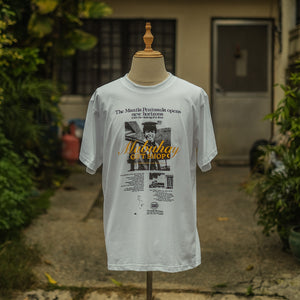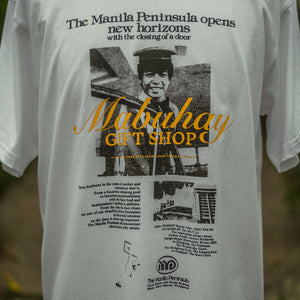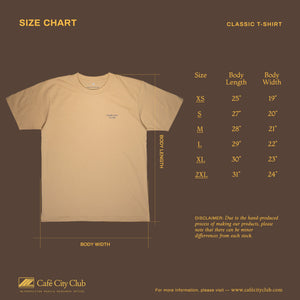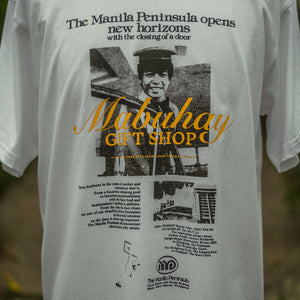 Mabuhay Gift Shop Peninsula T-Shirt
"Mabuhay Gift Shop" is a concept we created for MaArte Fair 2022. It is an imaginary hotel gift shop that aims to share our perspective of Metropolitan Manila through contemporary objects — and an exploration of the hotel gift shop concept with an offering that is rooted in a unique point of view of the city where it resides.
"Bring home a piece of Metro Manila."
This Mabuhay Gift Shop exclusive is based on a Manila Peninsula print advertising they ran in the 80s. We first saw it inside a "Manila Magazine" from an issue in 1981. Now called The Peninsula Manila, the ad was a good reminder of the first years of the iconic hotel in the Metro Manila and the journey it has had in its more than 40 years in the megacity.
Material: CVC Blend — 60% Cotton, 40% Polyester
Made in the Philippines
Payment Methods Accepted: Credit or Debit Card / Bank Deposit or Transfer