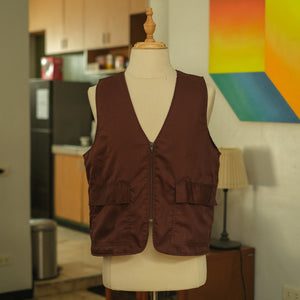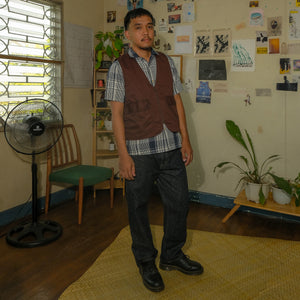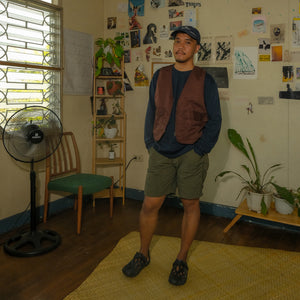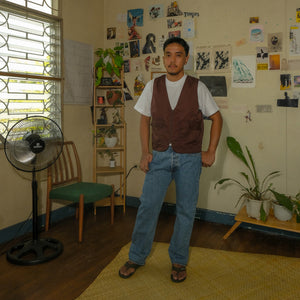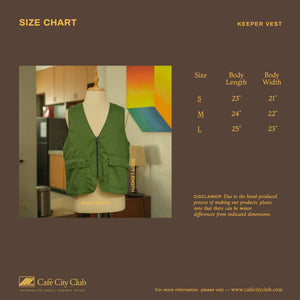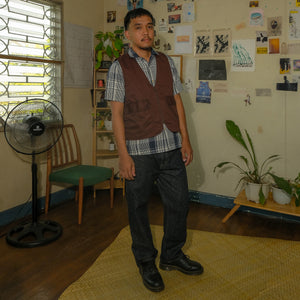 Keeper Vest "Brown"
 "Naka-porma ah!"
While it's quite challenging to find the literal translation, "You're quite dressed up" might be the closest. Usually the phrase is also charged with a negative connotation of being overdressed — at least from the perspective of the one saying it.
From personal experience, I normally hear it whenever the outfit is more considered than the common Filipino casual: a simple top, usually a t-shirt, with basic bottoms.
This idea was the foundation of this latest garment, the Keeper Vest — a part of our ongoing inquiry on finding our version of "Naka-porma".
Images are featuring artist Charles Salazar.
The Keeper Vest is carefully manufactured by Parts Made Whole in the Philippines
Payment Methods Accepted: Credit or Debit Card / Bank Deposit or Transfer / Gcash
Sizing in photos: Large Vest on mannequin, Medium Vest on Charles