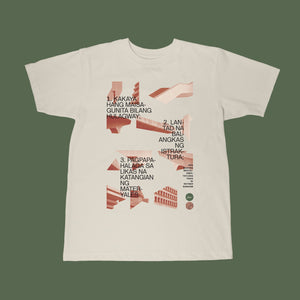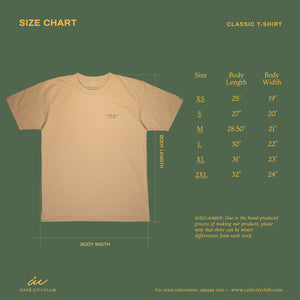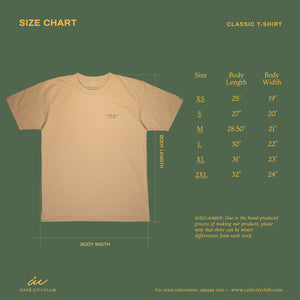 Brutalist Pilipinas ~ Café City Club "Ang Bagong Brutalismo" T-Shirt
Café City Club works with Brutalist Pilipinas to co-create pieces that celebrate Brutalism and Brutalist Architecture in the Metro Manila. 
"Brutalism in the Philippines are reminiscent of its spatial peers in other tropical countries where this style landed, like Brazil; our variant, while still largely utilizing concrete, relished in the play of heavy and light volumes, sculptural forms, and modular elements while integrating tropical flavor with sun screens and spaces that encourage cross-ventilation." — Patrick Kasingsing, Brutalist Pilipinas Founder
You can read more about Brutalist Pilipinas, Brutalism, and Brutalist Architecture in the Philippines at our journal: cafecityclub.substack.com
The focal design is an expression of Brutalism through the various shapes and elements of different Brutalist buildings around Metro Manila. And in true Brutalism fashion, the expression is overplayed through the incorporation of Reyner Banham's New Brutalism philosophies inspired by Brutalist graphic design approach.
Material: 100% Cotton
Made in the Philippines
Please note that product images are only mock-ups, so there's a chance that actual product will slightly vary.
Payment Methods Accepted: Credit or Debit Card / Bank Deposit or Transfer / GCash